Gold-i Launches a Portfolio of MetaTrader 5 Brokerage Solutions
Gold-i announced the launch of the Gold-i MetaTrader 5 Gateway. The new solution provides brokers with all the benefits and functionality of Gold-i's award-winning MT4 Bridge. Gold-i hope to satisfy the increasing demand from institutional brokers by migrating their key products to the fifth-generation platform. The ultra-low latency Gold-i MT5 Gateway launches with access to […]
Gold-i announced the launch of the Gold-i MetaTrader 5 Gateway. The new solution provides brokers with all the benefits and functionality of Gold-i's award-winning MT4 Bridge. Gold-i hope to satisfy the increasing demand from institutional brokers by migrating their key products to the fifth-generation platform.

The ultra-low latency Gold-i MT5 Gateway launches with access to over 70 Liquidity Providers and provides the fastest and most reliable integration between retail and institutional financial trading systems. The application has been designed to work with Gold-i Matrix — Gold-i's highly sophisticated, modular multi-asset Liquidity Management Platform. This means that brokers using the gateway can aggregate incoming liquidity feeds and offer their own liquidity out to clients.
Gold-i MetaTrader 5 Gateway is the first product in Gold-i's brokerage solution for MetaTrader 5. The Gold-i MAM Pro for MetaTrader 5 – the most advanced multi-MAM on the market – will launch in Q1 2017. Gold-i's Link, RiskDB, Visual Edge and Coverage for MetaTrader 5 will be available next year.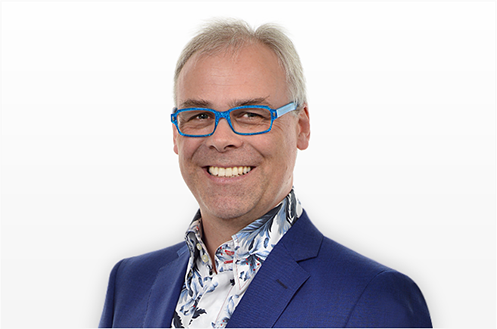 Tom Higgins, Gold-i

"We are very excited about our new integrations with the MetaTrader 5 platform," Tom Higgins, CEO and Founder of Gold-i comments. "MetaTrader 5 is a Nirvana of a system. I believe it will be the platform of choice for retail brokers within the next two years, which is why we are investing so heavily in complex and time consuming product development to migrate our market-leading software to MT5. We will continue to develop our MetaTrader 5 portfolio, with a focus on ongoing innovation in order to help brokers to manage their risk more effectively."
"More and more brokers choose MetaTrader 5, and developers try to keep up with this new trend," Aytugan Khafizov, MetaQuotes Software's COO says. "This is the best proof of the important shift in the balance of power towards the new platform. We thank Gold-i for cooperation and look forward to receiving more exciting solutions from them, which will further enhance the capabilities of the MetaTrader 5 platform."